Various contaminents and molds that attack substrates and casing layers.


The dreaded 'green mold'. It starts off white then turning green. Once you have this mold you may as well 'bin it'. There are claims that casings can be recovered by cutting out the casing and substrate layers and using baking soda and Hydrogen Peroxide (H2O2). I have found it extremely difficult to recover a casing, as once it becomes visable to the eye it has already spread throughout the substrate and recovery is near impossible.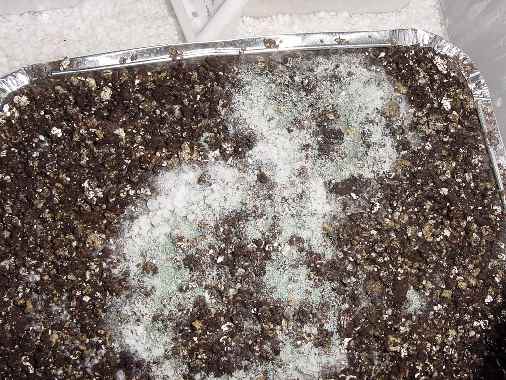 'Grey mold'. All is not lost when grey mold appears. I have had cakes with both Grey and Green mold that have made a full recovery after a little 'surgery'.
as long as the cake has a well established mycelium network it is possible to cut out the offending area giving a good 1/2" all around the molde area and treating with H2O2. The remaining cake can then be 'birthed' or 'cased' with excellent results.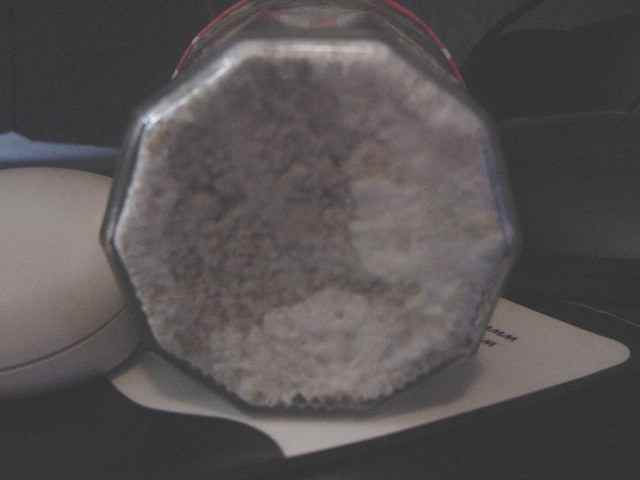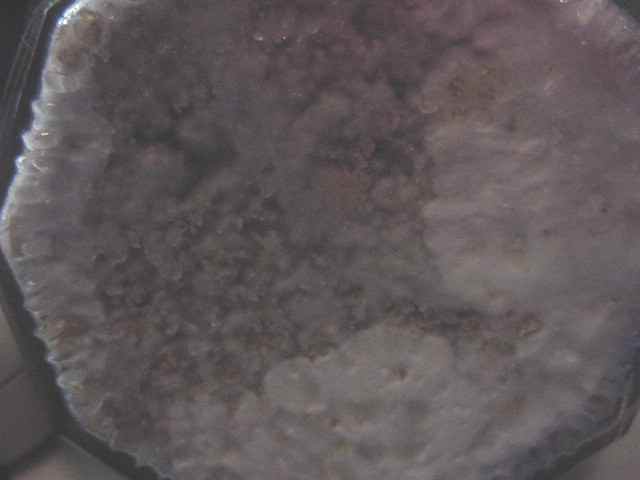 'Orange Mold' These were a batch of 4 'PF' jars which were innoculated from a contaminated Golden Teacher print.
There is nothing that can be done once a print or syringe is contaminated.